If you want to experience the harmony between ourselves and the environment, that is providing to you unforgettable experiences while discovering underwater world, than you are just a step from it!
Diving center CORAL LATVIA invites you to join those thousands of divers, who are discovering beauty of the underwater world! Shipwrecks in the Baltic Sea, colorful underwater world of the Red Sea, Indian Ocean, Mediterranean Sea and many other places! Global ocean is discovered by only 20%, it is less than the Moon or other objects in the galaxy. Be the one who discovers himself in the world where underwater residents live in harmony with themselves!
The first introduction dive in the pool with experienced instructor will give you confidence that there is nothing complicated in diving and further training will give you new knowledge and practical skills for self-contained diving anywhere in the world. After successful training you will get a International diver`s certificate. Join us!
Swimming pool location: Natalijas Draudzinas gymnasium, Sports complex, Bruninieku street 24a, Riga. 
LLC "CORAL" main activities:
Scuba amateur, professional training at the international submarine organization PADI and CMAS certification systems;
Travel agency services; travel planning for groups and individual, ticket booking, guide services;
Financial consultations; the most comprehensive range of accounting issues, company annual reports, preparation of documents for audit checks etc.
We believe that the company's main advantage is the high degree of professionalism in these areas. For several years, CORAL LATVIA founders have worked in these areas and achieved notable successes!
The company's vision for the future:
Creating business CORAL, the founder of the company wants to offer customers high quality service, from their own knowledge, constantly improving it and acquiring new, to improve and extend the range of offered services!
Liāna Dzirkale – CORAL LATVIA founder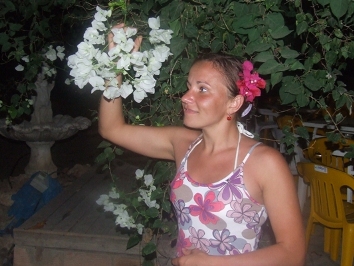 Makes financial and accounting management in the company, coordinates work with businesses – customers, providing accounting services and financial advice.
Teaches scuba (divers) training.
PADI professional.
Education: Latvian University Faculty of Economics, The Institute of Accounting – Master's degree in economics.
Certification:
Latvian Republic Book-keepers Association Certificate Nr.309;
IAB (International Association Of Book – Keepers) Achieved a Distinction with Commendation in the Unit 1 level 3 Certificate in Book- keeping ( Applying accounting adjustments) D103/1542 IAB (International Association of  Book-Keepers) Achieved a Distinction in the Unit 2 Level 3 Certificate in Book – Keeping (Using accounting adjustments for the preparation of financial statements) M103/1545 IAB (International Association of Book-Keepers) Achieved a Distinction with Commendation in Unit 1 level 3 Diploma in Accounting & Advanced Book – keeping (Valuing assets and preparing complex statements) F103/1547;
IAB (International Association of Book-Keepers) Achieved a Distinction in Unit 2 level 3 Diploma in Accounting & Advanced Book – keeping (Preparing complex financial statements) F103/1548;
PADI (The Professional Association of Diving Instructors) OWSI (Open Water Scuba instructor).
Specialisation: PADI Deep, Dry suite, Wreck, Nitrox un Search and recovery  instruktore.